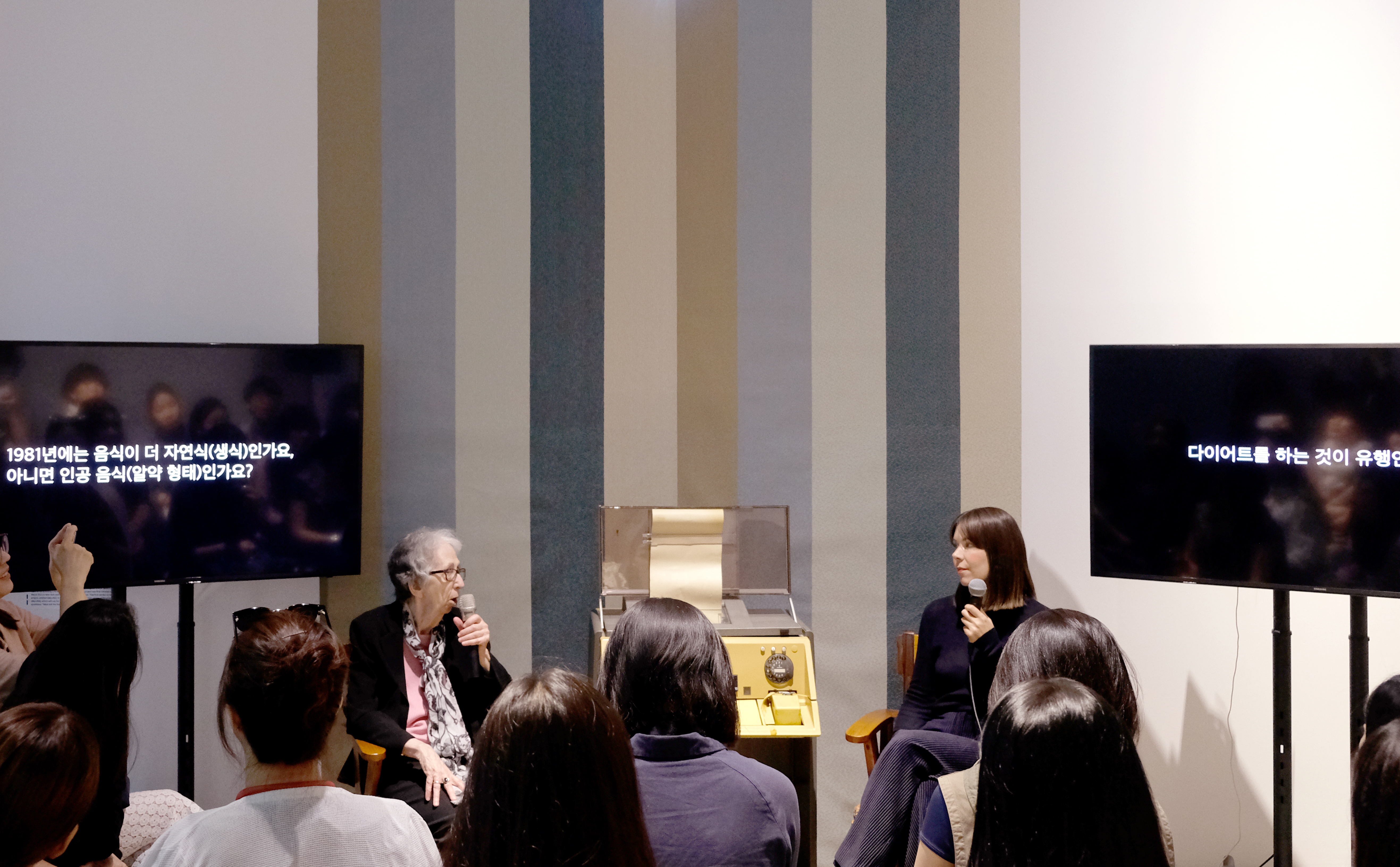 Q&Q – 2028
Ongoing Research
Mixed media installation
Performance
Online project
2018–
Q&Q – 2028 is a project that collects and shares questions from the public about what the future will be like in 2028, ten years from now (2018).
The first "Q" in the title references Utopia: Q&A, a project organized in 1971 by New York based E.A.T. (Experiments in Art and Technology) as part of the exhibition Utopia and Visions: 1871 – 1981, at Moderna Museet, Stockholm, Sweden. E.A.T. envisioned "a world-wide people-to-people communication link to explore aspects of life in 1981". It involved the installment of telex machines in four cities around the globe; in Stockholm, New York, Tokyo, and Ahmedabad and the participation of the public who were invited to send questions about 1981 – ten years into the future – to the other sites. The second "Q" in the title stands for the new questions that are being raised by participants now (2018 about 2028).
For the exhibition E.A.T. (Experiments in Art and Technology): Open-ended, at MMCA, National Museum of Modern and Contemporary Art, Seoul, Korea, the installation Q&Q – 2028 ran for the course the exhibition (May 25, 2018 – September 16, 2018). Participants were invited to submit questions in either English or Korean, gathering a new archive of questions. The exhibition also included a lecture performance, which was performed during the opening weekend. The lecture performane featured a live "Q&Q"-session between Anna Lundh and Julie Martin – a performative reading of the old and the new questions.
With special thanks to Julie Martin, Director of E.A.T., who together with Billy Klüver and Robert Whitman worked on Utopia: Q&A in 1971.
The participatory website was commissioned in 2018 by MMCA. An earlier version of the online project was first commissioned by The New Museum, New York.